Each member of ALLILON can register a company or other organization as a "company member" or "organization member" or "Freelancer member" of ALLILON, if they are the owner or have a clear right to represent the company or organization. To register your organization, go to"edit profile" and fill in all the fields in the "company" section. The company-member has the right of permanent posting on our website and, after agreement with the Communication Team, postings on our Social networks, regarding its activities. The same applies to our members who are Freelancers.
In the following paragraph we refer to "company member", but the same applies to "member organization" or "Freelancer member"
A company member can deepen its relationship with ALLILON and become an official partner based on the following criteria:
At least one authorized executive of the company must be a member of ALLILON
At least one authorized executive of the company, to be an ALLILON mentor
Offer jobs or internships to young people
At least one executive should be an honorary member of ALLILON
Offer to ALLILON and our members, a specific social project
Offering a more widely known and important social project
Blue member: each company member of ALLILON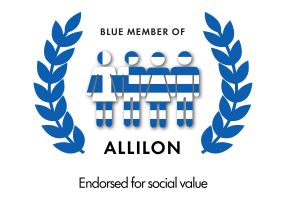 Silver member: each company member that completes at least 3 of the above criterias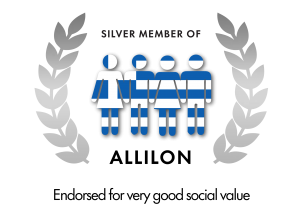 Golden member: each company member that completes at least 4 of the above criterias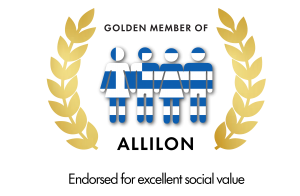 A Non-Profit Organisation composed entirely of volunteers.
About 9,000 members and 250 mentors with presence in over 80 countries with main goals:

To support our young people individually in the professional area, with mentoring and appropriate connections and partnerships.
To promote a spirit of solidarity and cooperation in Greek society and in the organizations of Hellenism around the world.
To facilitate the adaptation of young people and Hellenism to the profound changes in the global economy and the international environment.
We organize events with major institutions in Greece (mainly Universities) and abroad (Greek communities and other institutions).
We offer individual counseling (mentoring), as well as networking and partnerships:

Often in the context of our events (speed mentoring)
But also throughout the year with a simple individual online process.

We publish a quarterly online magazine.
We promote useful information to our members mainly through our social networks and our website.
Access to carefully selected talent pools (in Greece and abroad)
Branding and eminence through events, social networks, magazine, publications, etc.
Access to our other public and private sector partner organisations.
Wide and highly recognized contribution to Corporate Social Responsibility initiatives
Member Companies can:

Have pre-agreed participation in our events as mentors, or partners, or co-organizers.
Make monthly posts on our Social Networks about initiatives related to ALLILON's goals (events, speeches, collaborations, etc.).
To post without restrictions for recruitment of young people and educational actions and initiatives, such as educational seminars, etc.
Access to new mentors, columnists, speakers, guest editors.
Technical support and general support from specialized staff, for the preparation of our mentors and events and the improvement of our services.
Wider promotion of ALLILON, and access to new partnerships and events.
Direct or indirect financial support through sponsorships
Provision of spaces (halls) and technical event support services.
ALLILON member companies will be able to address our members and followers by posting on social networks at least once a semester.
Company representatives are encouraged to make special offers and activities for ALLILON members.
The following list includes the companies and other organizations that are members of ALLILON.