ENERGY, SUSTAINABLE DEVELOPMENT, PROTECTION OF THE ENVIRONMENT AND PROFESSIONAL PROSPECTS OF YOUTH (with Speed Mentoring)
Tuesday 7th December, 17:00 -20:00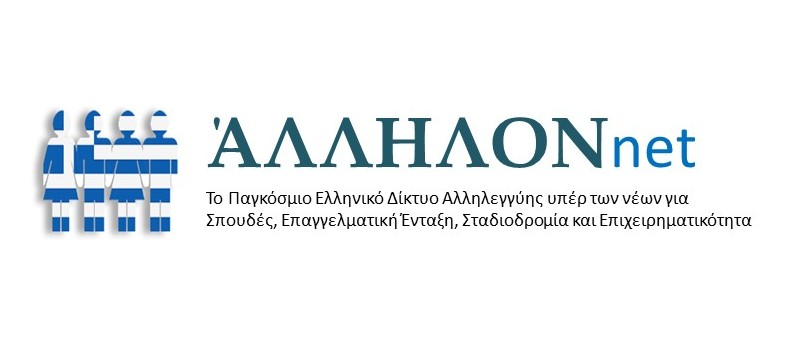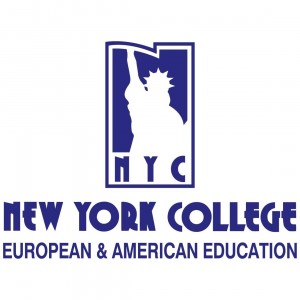 New York College and ALLILONnet invite you to their first joint online event that will contain two parts. The first part will have speechesand in the second part, there will be a speed mentoring with group and individual sessions of students with renowned mentors in the private and public sector.
First part: Greetings and panels, 17:00 – 19:00
Greetings-introductions 15′
Κ. Φούτσης, πρόεδρος του New York College
K. Παγκράτης, ιδρυτής και πρόεδρος της ΆΛΛΗΛΟΝ
Κ. Ηλιόπουλος, πρώην πρέσβης
First panel: "THE EFFECTS OF HUMAN ACTIVITY ON THE ENVIRONMENT"
Κωνσταντίνος Καλαχάνης, Δρ. Φιλοσοφίας ΕΚΠΑ, Research Coordinator, New York College
Βασίλειος Σκιάνης, Ακαδημαϊκός Διευθυντής του NYC Αθήνας
Second Panel: "SUSTAINABLE ECONOMIC DEVELOPMENT"
Κωνσταντίνος Χαρδαβέλλας, Αντιδήμαρχος Ευρωπαϊκών Προγραμμάτων και Ψηφιακής Διακυβέρνησης Παλαιού Φαλήρου
Μαίρη Παπασχοινοπούλου,  Founder and CEO MAR~DIPLO Maritime Corporate Diplomacy                                                                                  «Πράσινη Ναυτιλία – Πρόκληση και προοπτική για νέους»
Third Panel: "ENERGY AND GEOPOLITICAL DIMENSIONS"
Σταύρος Καλεντερίδης
Γιώργος Κρεμλής, Διευθυντής ε.τ. της Ευρωπαϊκής Επιτροπής, Πρόεδρος της Σύμβασης UNECE Espoo, Μέλος του ΔΣ του EPLO

«Ενεργειακή και περιβαλλοντική διπλωματία στην Ανατολική Μεσόγειο»
Second part: Group and Individual Speed Mentoring, with break out rooms, 19:00 – 20:00
Group Mentoring Sessions:
Employment and careers in the European institutions and the Ministry of Foreign Affairs
Energy policy and jobs
Job opportunities in the green economy
In parallel with the 3rd panel, the individual speed mentoring will take place, "1 to 1" "a mentor with a student", for all subjects where there is a mentor available based on the list below (the list will be announced very soon)
Available Mentors for the Speed Mentoring
Στο πλαίσιο της εκδήλωσης σημείωσε ότι μπορείς να επικοινωνήσεις και με άλλους από τους 200 περίπου μέντορες της ΆΛΛΗΛΟΝ αν συμπληρώσεις την αίτηση εδώ. Θα κανονίσουμε τις σχετικές συνεδρίες το ταχύτερο από την επόμενη μέρα της εκδήλωσης.